DOME BIT 102MM SR35(R32) Drilling accesories for tunneling
Entire CNC processing procedure ensure the quality consistency
Military grade requirements of heat-treatment guarantee durability
Fast penetration rates, and straight and clean hole quality. Long life of drilling holes.
A reaming bit functions to enlarge a borehole and it is designed with a drill portion and a reamer portion. The drill portion is formed by cutting edges at the end of a plurality of flutes, and the reamer portion includes pilot adapter a first relief formed on each flute surface disposed at a predetermined angle with respect to the flute surface to form a first reamer cutting edge.
Reaming ring of reaming tools, a second relief is formed contiguous with the first face on each reamer portion and is disposed at a second angle, less than the first angle with respect to the flute surface.
DOME BIT 102MM SR35/DOME BIT 102MM R32 Drilling accesories for tunneling
Thread: SR35
Diameter: 102mm
Product code: 128-5102-42-24,49-20(Atlas Copco)
No. Of buttons: 17
Gauge buttons × gauge button diameter (mm): 16×12,7
Center buttons × center button diameter (mm): 1×12,7
Gauge buttons angle 35° | Side flushing hole 2
Center flushing hole 2 | Weight approx: 3,1 kg.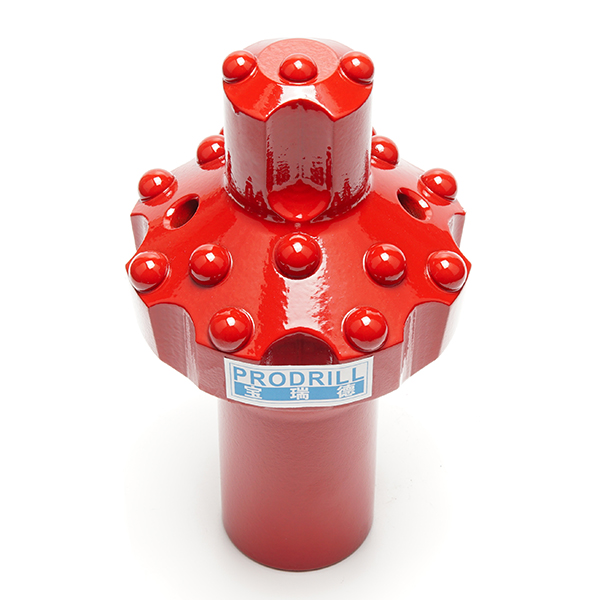 Rock drilling tools manufacturer ProDrill's rock drill bits: Reaming tools made from high alloy steel and tungsten carbide as same grade as internationally well-known brand
Apply "hot (thermal) -insertion" processing procedure to insert the buttons as same as internationally well-known brand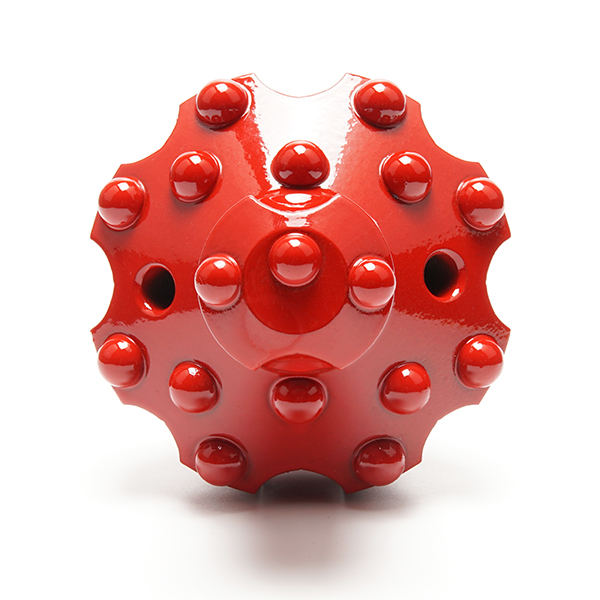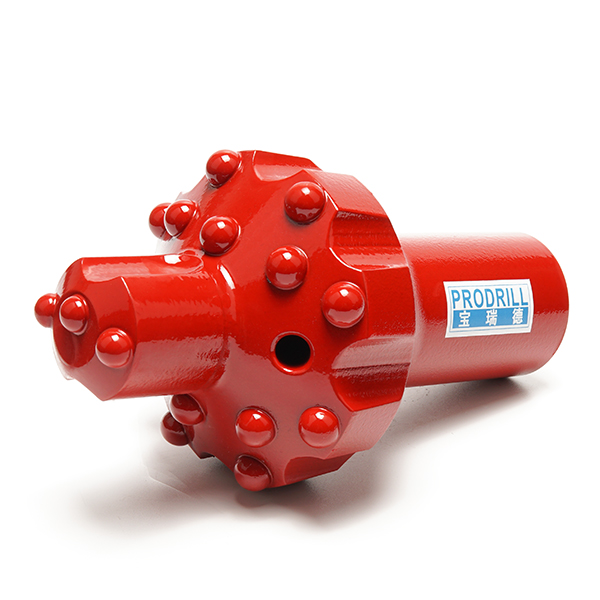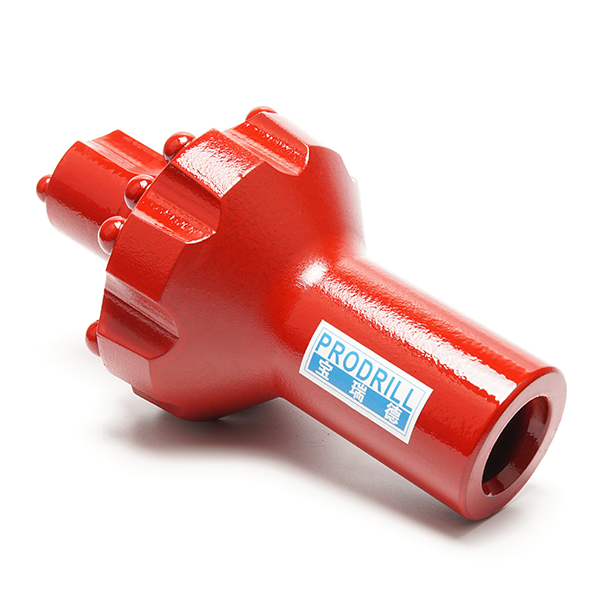 Polit Adaptors with T.C. Tipped head and Reaming Button Bits with diameters 64mm to 102mm(2 1/2"-4"). Other Reaming Equipment is available for larger hole size requirements.
DOME BIT 102MM SR35/DOME BIT 102MM R32 Drilling accesories for tunneling
For PDF file, please click:  ReamingToolsforBenchDrillingLongHoleDrillingUndergroundCatalogue