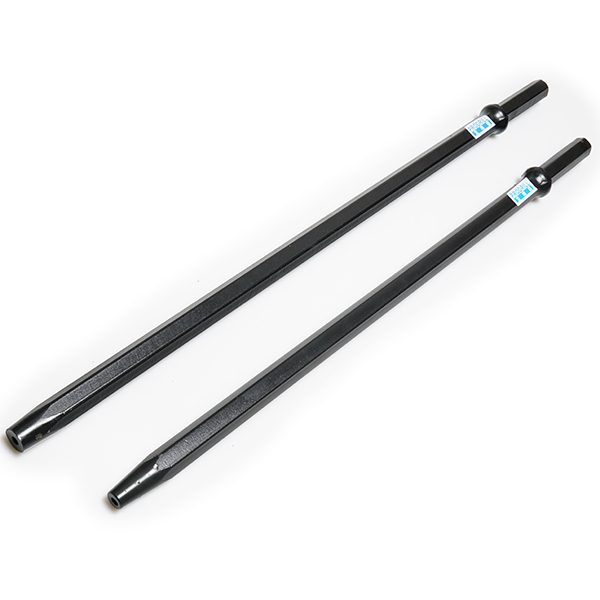 •  Shank size: 22*108
• Length: 800-7000mm
• Taper Degree: 7°, 11°, 12°.
Tapered drill rod, another name called taper rod or conical drills, tapered drill steels from rock drilling tools manufacturer ProDrill which provides a hexagonal chuck section to provide leverage for the rotation chuck bushing. It usually has a forged collar to maintain the proper shank striking face position in the rock drill, and a tapered bit end. Tapered steel
lengths available from 0.6 meters to 3.6 meters in length—are measured from the collar to the rock drill bits end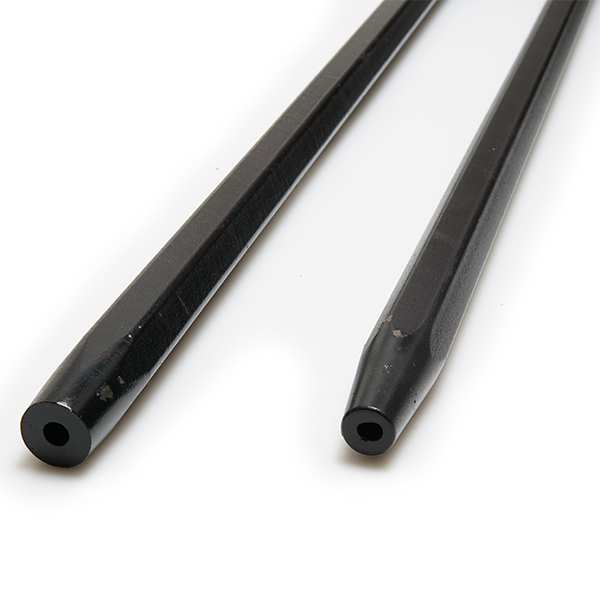 A range of Rods and T.C. Tipped Bits (Cross and Button). Shank sizes 82.5mm*22mm(3 1/4"*7/8"),108mm*25mm(4 1/4"*1"), 159mm*25mm(6 1/4"*1). Lengths 600mm to 6400, (2'-21'). Available in Taper Angles of 4.8º,7º,11º and 12ºon 22mm and 25mm (7/8"&1")Hexagon. Bit Diameters: Cross-32mm to 51,(1 1/4"-2"), Button -32,, to 51mm(1 1/4"-2")
Shank Hexagon: 19*108 mm, 22*108mm, 25*108 mm, 25*159 mm; 6, 7, 11, 12 degree taper in most lengths, taper degrees of drill steel for excellent drilling productivity.
For drilling medium-hard to hard and abrasive rock formations, normally taper angles of 11 and 12-degrees are used on modern drill rigs, like our model no. PD-Y58 crawler hydraulic rock drill. Also for Y6, Y10, Y24, YT24, Mobile rock drill pneumatic and hydraulic. For low impact rock drills and softer rock formations, a narrow tape range of 7 degrees is used, such as Indian, Saudi's granite and marble quarry. A comprehensive range of taper button bits, cross bits and chisel bits with 6, 7, 11, 12 degree taper, drill hole diameter: 28mm-57mm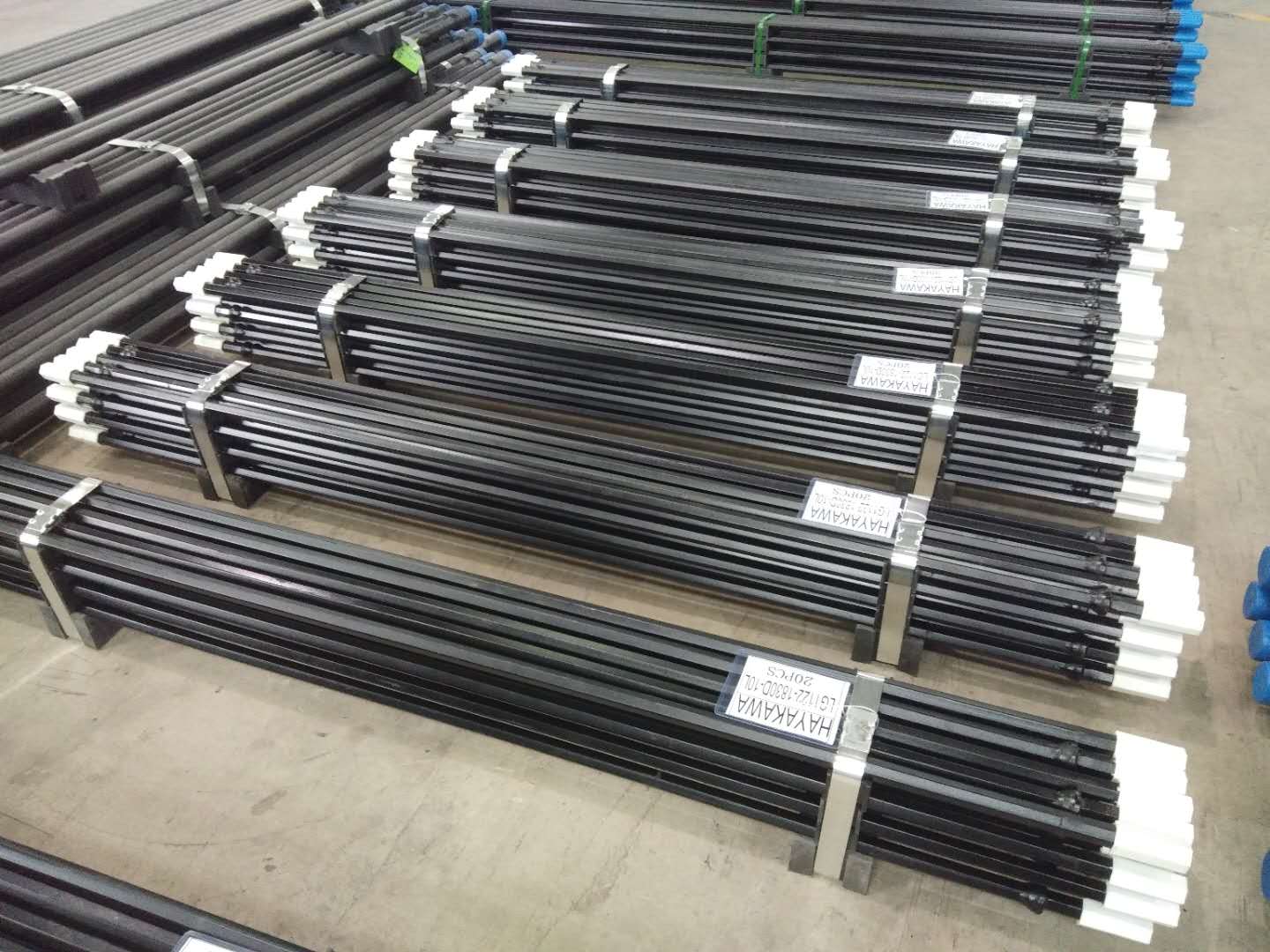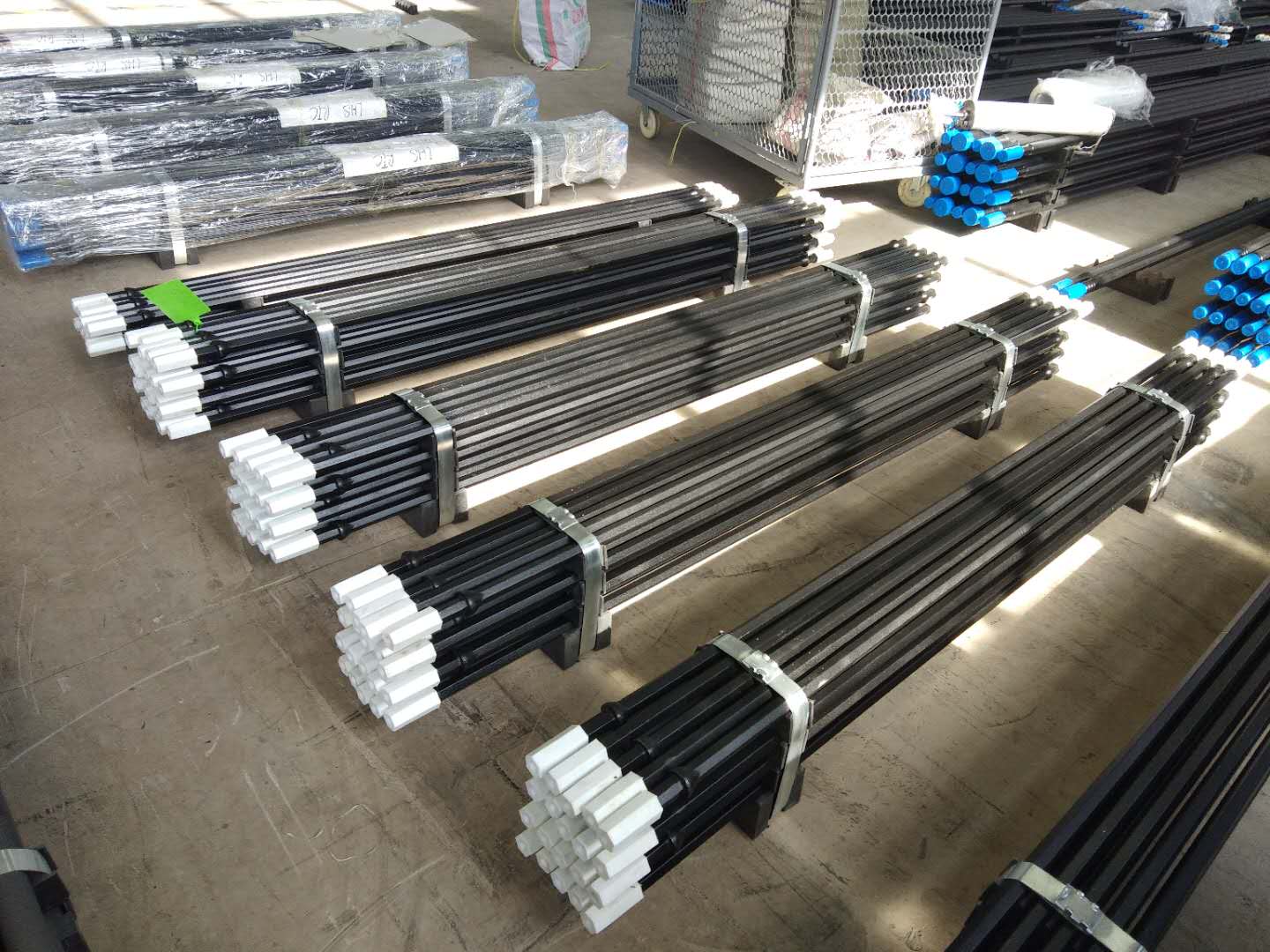 For more details please watch PDF online: Tapered Drill Rod for Small Hole Drilling CatalogueShank rod All the models