Tungsten Carbide Tips
Description
Tnugsten Carbide Mining Products are subjected to very severe working conditions, against heavy natural odds. Here the quality of ProDrill products is put to real test which it passes with flying colors . ProDrill has introduced different mining grades are designed to work efficiently in various formations like Granite , Basalt , Sandstone, Quartzite and even in soft formation like Lime and Coal.
DRILL STEEL INSERTS
ProDrill  Drill Steel Inserts (D S Inserts) are brazed on Integral Drill Steel to drill the hold for blasting.ProDrill has successfully designed and developed the grade which gives longer life, greater reliability and increased fatigue strength .ProDrill is the Market Leader in India for quality DSI.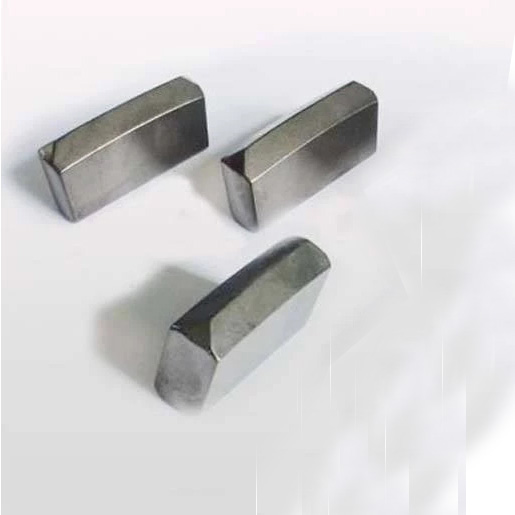 Tungsten carbide rock drill bit K038 K034, K033, K032, K030 are very popular in Saudi Quarry market and Indian stone quarrying tools market like Jodhpur , Bangalore for sandstone and black galaxy quarry drilling hole, So far for 10  years we now have been exporting it to Mundari, Mumbai, New Delhi Chennai, Visakhapatnam, Roadcoimbatore, Guwahati, Rajsamand etc.  and For Saudi quarry, we sold it to famous quarry owner like TAHANT MINING for Tropical Brown, Saudi Bianca, Pink granite quarry drilling
We do recommend our YG15 grade for Medium hard formation(stock ) and our YR09 grade for very hard formation.
2, the strength of our tungsten carbide tipped drill bits teeth.
A: HIP sintered and heat treatment for insuring the good quality of each tungsten carbide inserts
B: Both virgin and recycle powder are available at your option
C: We will issue the quality certificate to get the national standard
Mining grade are designed to Indian Geological condition like granite, Sandstone, etc.