Rubber Diamond Wire Saw for Granite Quarry
Rubber diamond wire is widely used for granite Quarries. The rubber well protects the wire rope and increases the wire tension.  By using rubber diamond wire, the waste of resouces, dust, and noise during operation, can be minimized,  greatly increasing the cutting yield and efficiency.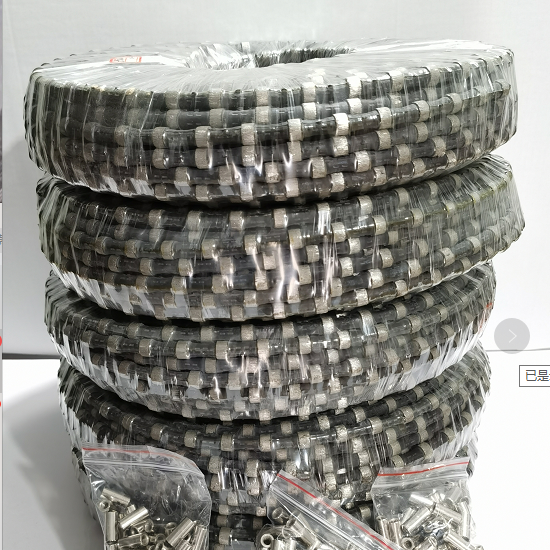 Sintered diamond beads are highly resistance to abrasion. The metal bond of the beads could as well withstand the abrasion of the hard, abrasive conponent in granite or other hard stone. By adjusting the proportion of different metal powders and sellecting diamonds of different grits and strength, we can adapt the sintered diamond beads to granite of varied hardness and abrasiveness.