What is gas expansion
The carbon dioxide would be changed from the liquid state to gas state immediately after it is being heated, then the gas would form very big pressure inside the tube which would lead to the volume expansion and produce a very big expansive force .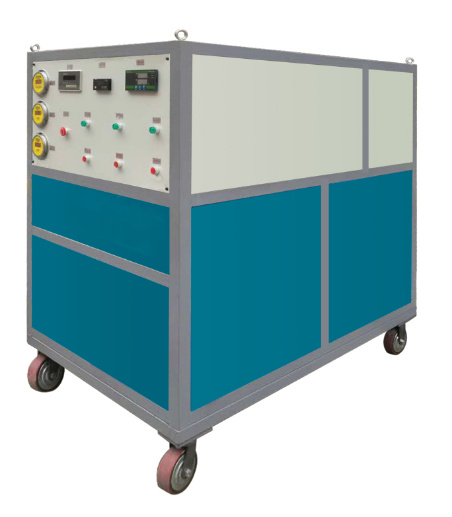 The popularization and application of the Carbon dioxide
Carbon dioxide is one of the normal chemical compound in the air,when the carbon combined with the oxygen then the carbon dioxide produced. The carbon dioxide can be widely used in the fire extinguisher,gas -shielded welding machine and other products well.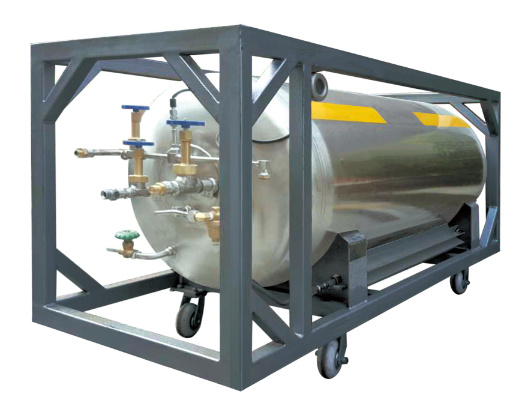 Huge Volume Changes
After transient heating ,the carbon dioxide would be changed from the liquid state to the steam state, When the state changed, the volume would be 600times bigger than before.
Gas expansion to fracturing—blasting
After transient heating,the carbon dioxide would be changed from the liquid state to the gas state, When state changed, a big pressure would be of formed then the rock would be cracked after the blasting disc being broken. Indeed, the gas volume is only the power source to produce the gas pressure, the gas pressure is the true reason to lead the rock cracking not like some suppliers said the bigger the gas volume is, the better the rock cracking effective is.
Gas expansion cylinder model
1, 73#: diameter 73mm, gas-filling volume2kg, fracturing pressure 280Mpa
2, 95#: diameter 95mm, gas-filling volume3kg, fracturing pressure 280Mpa
3,105#: diameter 105mm, gas-filling volume5kg, fracturing pressure 450Mpa
4,127#: diameter 127mm, gas-filling volume10kg, fracturing pressure 450Mpa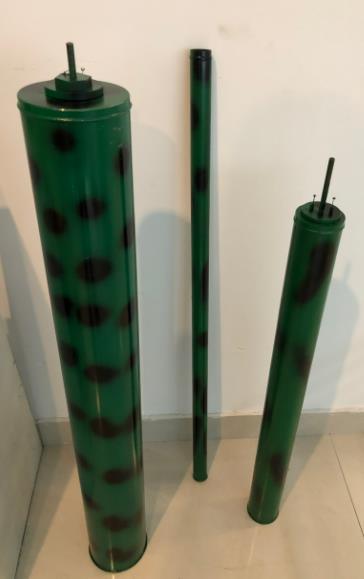 Gas expansion fracturing
CO2, gas expansion fracturing is a result of physical volume change, it has not shock wave, vibration wave, blasting wave, etc. That means gas expansion forms from combined action of gas volume and pressure, instead of explosive.
No impact wave
No vibration Wave
No blasting wave
Data of gas expansion
Gas filling machine
Gas filling machine is consist of variable-frequency motor control and hydraulic control,which can fill 500L liquid CO2 in an hour,be able to fill 5pcs 5KG cylinders in2 minutes,and filling pressure can reach to 50Mpa.
Gas-filling bracket
ProDrill gas-filling bracket is humanization design,all adopts hydraulic auto-locked,Non-using of wrench manually,that saves labor a lot.
Gas-filling bracket is our patent product.
Cylinder-cap tighten machine
ProDrill cylinder-cap tighten machine adopts variable-frequency speed governing and voltage regulating,there are 2 grade operation,screwing-force is adjustable,it can auto-tighten cylinders from Diam.73mm to 108mm.
variable-frequency motor
variable-frequency speed control
Heat conduction rod
ProDrill Heat conduction rod adopts military-grade materials,take the path of  military-civil combination,significantly improve technological level and assembly technology,reduce the cases of leakage,damp and out-sync.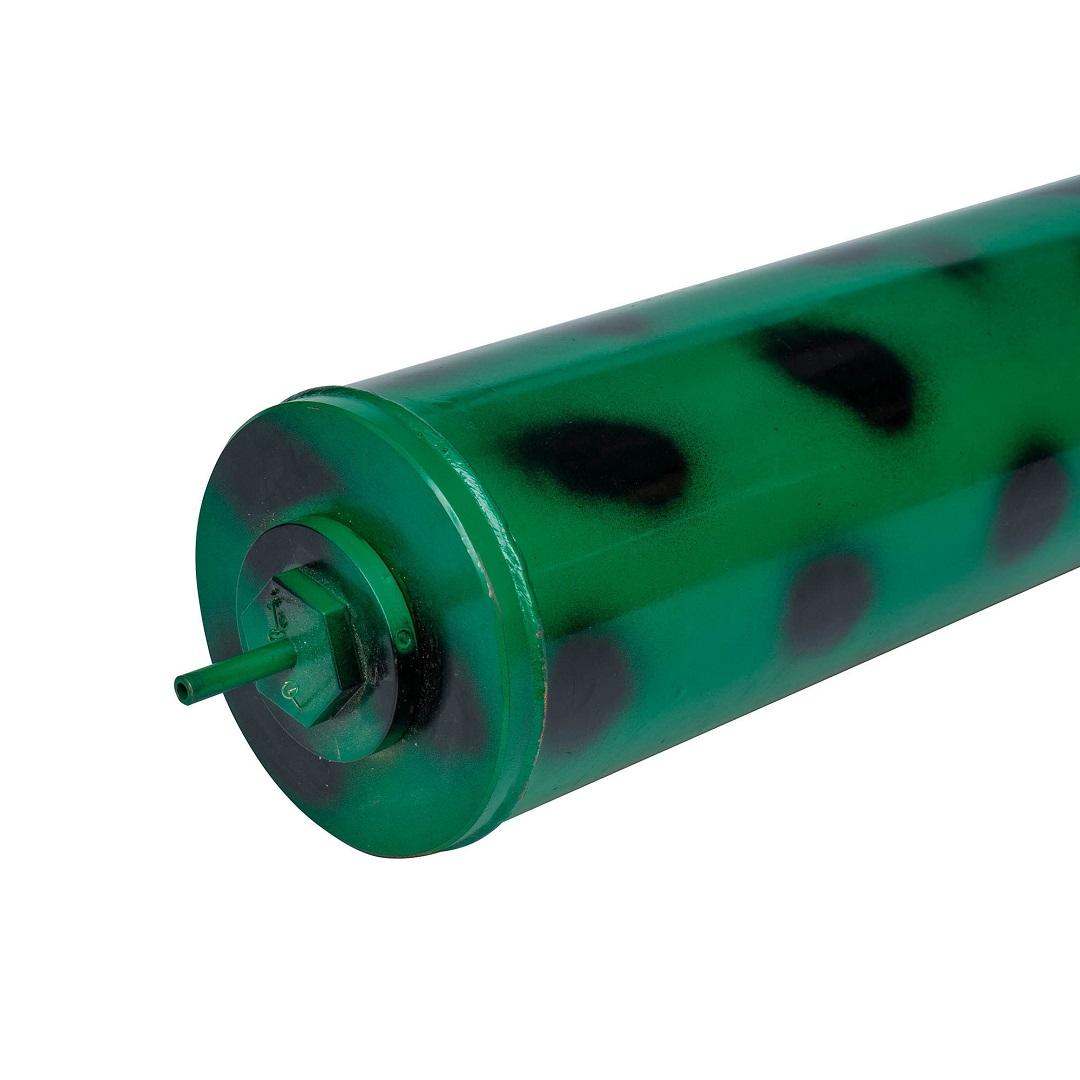 Gas expansion fracturing cyclinder(Blasting cylinder)
ProDrill gas expansion fracturing cylinder adopts military-grade materials,it is processed by heat treatment repeatedly, which is able to reuse 3000-5000 times.The safety index is trople than cracked level.
The gas expansion cylinder adopts flexible connection totally,not solid connection.It's an exclusive invention in worldwide.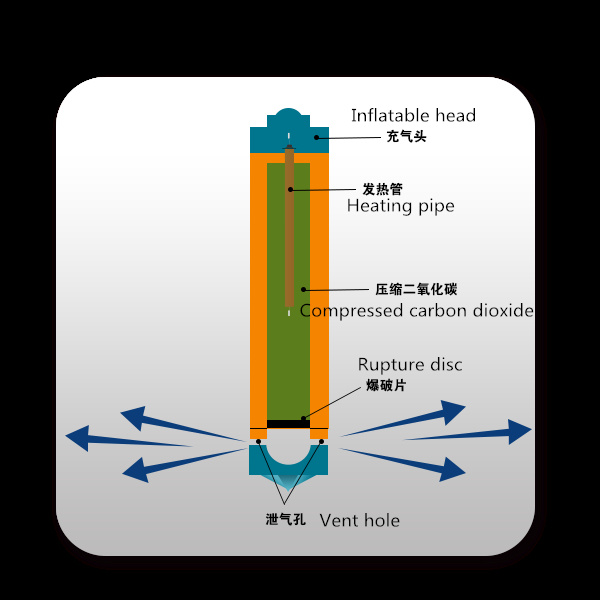 ProDrill exclusive products Specific dump crane
Equip with 3-ton AWD (ALL Wheel Drive) dump crane,which simplify the transport and hoisting installation,does not need and extra excavator and save costs a lot.
The 3rd generation gas expansion fracturing equipment
Top six exclusive products
ProDrill keeps update on new products,the third generation gas expansion-six exclusive products owned 16 significant technical breakthrough.It is not only the gas volume increas.but also the product updating because of the substantial change.
Job site:
Mining;SOS;railway;tunneling;municipal;engineering;geological survey;frigid region blasting;underwear blasting engineering.