ProDrill DTH Hammers and Bits
ProDrill are a world leading manufacturer of Down-The-Hole (DTH) rock drilling equipment with over 15 years of history. All of the products are manufactured to the highest standards right here in
We offer a comprehensive range of DTH hammers, from small diameter low pressure BR range, to the Hyper high pressure hammers up to 24″. The hammers are used around the world for different drilling applications including mining, quarrying, piling, civil engineering, pole drilling, geothermal and water well drilling.
As well as DTH hammers Bulroc also manufacture overburden drilling systems including the patented CDS-RS system and a wide range of button bits, shock absorbers and drilling accessories.
Rock drilling tools manufacturer Prodrill DTH hammers are available in sizes from 2″ to 24″ for Down The Hole hammer bits are available in sizes from 2″ to 36″, with all shanks, multiple face, and with a variety of tungsten carbide button styles to suit a wide variety of drilling conditions and rock formation.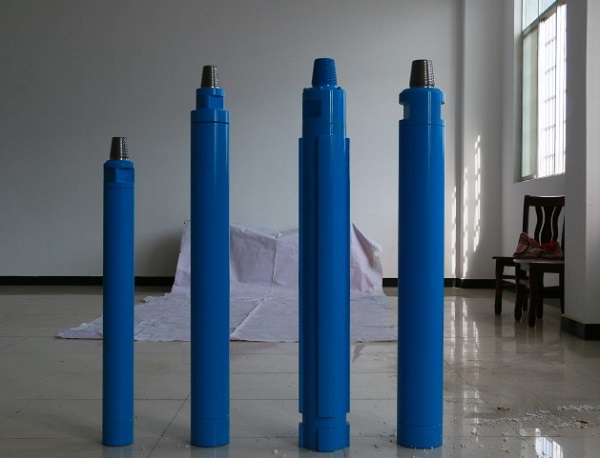 ProDrill DTH hammer products offers a wide range of quality, versatile DTH hammers to interchangeable, or replace a number of leading industry manufacturers. Hammers are available for down hole and blast hole, water well, gas, mining  applications and use in nearly all ground conditions. Most DTH hammers are designed for use with the industry's most common rock drill bits shank types such as DHD, QL, Cop, Mission, SD, Numa, BR.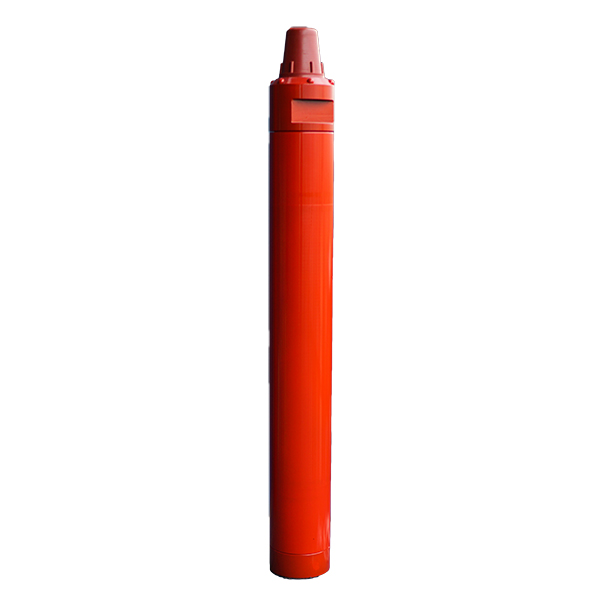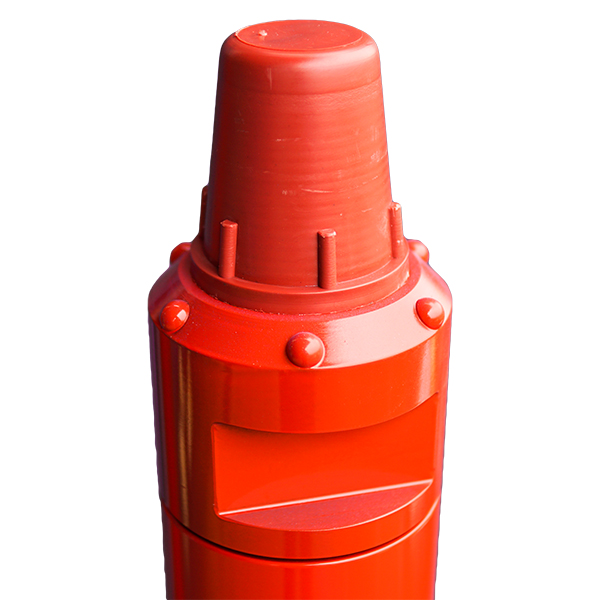 DTH hammer parts list:
 低风压潜孔冲击器  Low air pressure hammers




     Cir90

产品数据参数 Product data parameters:

   总长度 Hammer length without bit:

855(mm)

   后接头螺纹 Top sub thread:

F48×10PIN

   外径 Outside diameter:

80(mm)

   重量 Weight:

22(KGS)

   钻头直径 Bit diameter:

90-120(mm)

   工作风压 Working pressure:

4-12(Bar)

   耗气量 Air comsumption:

8-12(M3/min)

 

 

1、后接头 Top Sub 

Cir90–90A-1

8、阀片 Valve

Cir90–90A-8

2、顶头 Cap

Cir90–90A-2

9、阀座 Air Distributor

Cir90–90A-9

3、逆止阀 Check Valve

Cir90–90A-3

10、气缸 Inner Cylinder

Cir90–90A-10

4、弹簧 Spring

Cir90–90A-4

11、活塞 Piston

Cir90–90A-11

5、铁垫圈 Shim

Cir90–90A-5

12、导向套 Guide Sleeve

Cir90–90A-12

6、橡胶圈 Rubber Ring

Cir90–90A-6

13、前接头 Drive Sub

Cir90–90A-13

7、阀盖 Valve Cap

Cir90–90A-7

14、外套管 Outer Sleeve

Cir90–90A-14
CIR90DTH Hammer
For more details please watch PDF online: DTH Hammers Catalogue